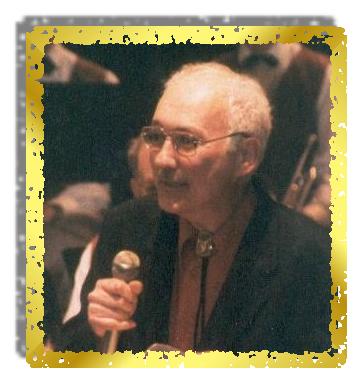 BIOGRAPHY OF Francis COITEUX
Francis COITEUX invites you to explore the catalogue of its musical compositions, reflection of its career, which started in various theatres, at the post of pianist and head of song of the lyric seasons, successively in Limoges, Rennes, Lausanne and Nancy.
From these years in the world of beautiful the canto, Francis COITEUX cultivated the taste to prolong by the sounds, the emotion which causes the words, and thus underlined music "Le Dormeur du Val" of Arthur Rimbaud (Lemoine Editions), just as of works of contemporary authors: Claude Révolte: "6 melodies for high voice and 5 instruments", Chrystel Personne : "Boite à malices", cycles of 5 melodies for voice of children (Lafitan Editions). The opera "Un monde nouveau" on a booklet of Jean-Noël Genest (alias Jean Nô), work with the universal topic, marked seal of modernity, speaks in the heart, more than with the spirit, even if there is a philosophical tendency. The historical accounts and musical tales "Avernicus" (Besson Edition), and "Laponils", represent the ideal prototypes for teaching project of great scale of academy or school of music, these works including music, song, dance, comedy....
The opera house is a complete artistic universe, and the dance had also its impact on Francis Coiteux (which married the ballerina Marie-Claire), and composed "Fanny", 100 parts for piano for the use of the courses of ballet dancing, divided into 10 volumes (Notissimo Edition), and the ballet "Gaston et les enfants" on an argument on the very current subject, signed Jean-Noël Genest. Professors of dance, ballet masters and pianists, will find there, matter to renew their repertory.
Turning then to teaching, and appointed professor of writing at the National School of music of Vichy (03), and principal of music of Cusset (03), these new functions justified Francis Coiteux to be composed of the instrumental parts, always very appraisals with hearings or examinations, in particular of the C.M.F. or L Bellan. Let us quote inter alia: " Pastourelle " for flute and piano (Lafitan Edition), "Le menuet du roy" for flute and piano (Lemoine Edition), " Au bois d'amour" for oboe and piano (Lafitan Edition), "Trois miniatures" for clarinet and piano (Lemoine Edition), " Fête à Manon" for clarinet and piano (Lafitan Edition), " Aria " and " Delta-plane " for saxophone and piano (Edition R. Martin), " Trompette agile" for trumpet and piano (Edition Feeling-music), " Songe d'un soir" for horn and piano (Edition R. Martin), " En ferry-boat" for trombone and piano (Edition G Besson), " Pharaon des mers" for trombone and piano (Edition R. Martin), Sérénade champêtre"for tuba and piano (Edition G Besson)," Arabesque "for violin and piano or orchestra (Combre Edition), " En souvenir d'un croisé" for flute and piano (Lemoine Edition), very appreciated of Jean-Pierre Rampal to the emission of T.V. "the School of Fans".
Various sets mark out also this production, such "Holidays in the Carolines islands" for flute and violoncello (Notissimo Edition), " Baïo à Bahia " for trio of flutes (Lemoine Edition), "Touénou sans peur" for wind quintet (Notissimo Edition), "Op art" for copper quintet (Besson Edition) which was a sharp success with the concerts of the Opéra Comique, by the soloists of the Orchestra of Paris, as well as works for orchestra junior, of which "En collerete" (Edition R. Martin), "Vacances au Névada" (Edition J.M. Fuzeau), "Trois frivolités" with trumpet solo (Edition R. Martin), "Le mini-concert" (Besson Edition), and the collection "Nos amis les grands musiciens" (Besson Edition), consisted of arrangements to the range of the pupils, giving access to them the music Masters.
Invited to direct an orchestra of harmony, Francis Coiteux also contributed to enrich the repertory by these formations, encouraged by 2 prices with international contests of composition for orchestra with wind, with " Zoopsie " and " Fête au manoir " (Edition R. Martin). Among this production, made up also of commands of musical federations, several titles knew astonishing destinies, such as for example "Pop line" (Edition R. Martin) on the topic of the vestimentary mode, "Le cancan canaille" (Editon G Besson) with dancers and champagne AD libitum!, "Le castel animé" in remembering a expensive manor to the type-setter, "Monts et merveilles" (Besson Edition) created with congress C.M.F. 1999 in Vichy, in homage to Auvergne, "De Joinville à Nô Jean" (Lafitan Edition), irresistible arrangement on some songs of Jean-Nô, "Soirée Louis XI" (Besson Edition) historical fresco with the accents chevaleresques and the harmonies forming a synthesis of the harmony of old and the modern ones!.
Soloists also placed order to Francis Coiteux for very original works, of which the quartet of Percuphonies percussions, with "Quel cirque!" for percussions and orchestra of harmony, the Trio of pocket, with "Fête au bois" for trio of sheers and orchestra of harmony...... without forgetting the piano, expensive instrument with Francis Coiteux, with " Piano espiègle" (Edition R. Martin) for piano and orchestra of harmony, very snuffed many pianists.
Currently in does Troyes (10), professor d' Ecriture in the National Academy, Francis Coiteux, always with the mounting of new adventures, promise to us some next up to date handing-over of its catalogue, and which knows? new surprises....
For a complete browsing of the current catalogue, the detailed list is at your disposal in new pages, each title which can direct you towards more information and extracts of the partition.